Neither Bjp Nor Congress Will Be Able To Get 273 Seats In Ls Polls: Ktr | India News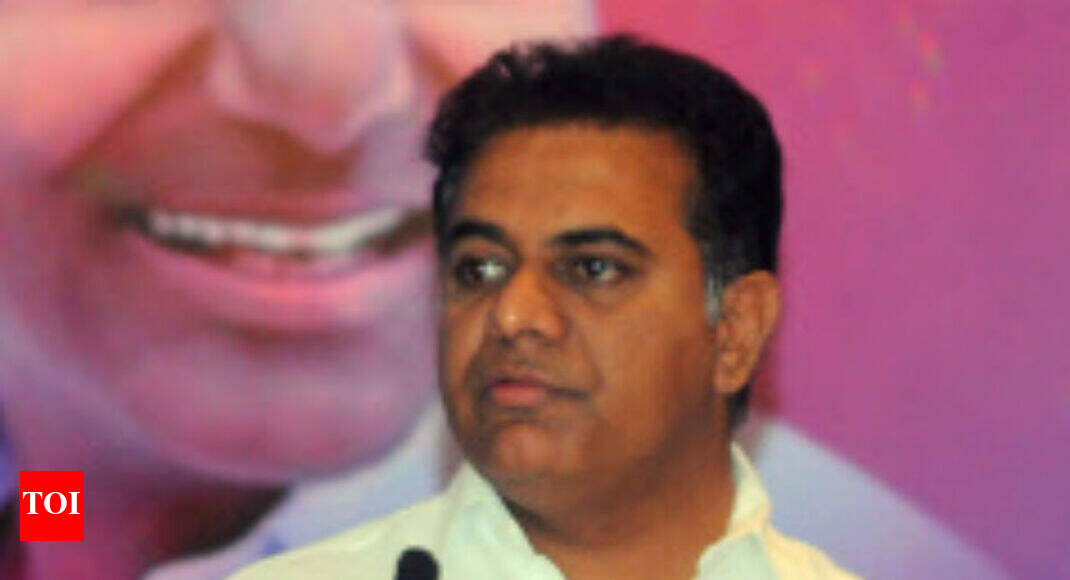 HYDERABAD: Telengana Rashtriya Samiti (TRS) working president K T Rama Rao on Monday said neither the Congress nor the BJP would get the magic figure of 273 seats in the Lok Sabha elections and in that situation it would be the TRS that will have a say in the next government formation at the Centre.
"In fact, both the Congress and BJP together will not be able to get that many seats," he said at a meeting at Telangana Bhavan. He said if one party got 100 seats, another may get 150 and so the Congress and BJP would be far from getting the number of seats they will need to form govenrment.
Addressing people from Nagarjunasagar assembly constituency who joined the TRS, K T Rama Rao said the TRS would be in a strong position with 16 Lok Sabha seats and be the deciding factor and play a signification role in putting in place the next government in Delhi to rule the country. He said out of the 11 assembly seats in Nalgonda, the TRS had lost from two by a thin margin only because of some confusion over the party symbol, and the candidates with the truck symbol got a good number of votes as people confused it for the car symbol of the TRS. He attributed the loss of the party in both Nakrekal and Huzurnagar to this factor.
"In Huzurnagar, the TRS candidate lost not only because of the truck symbol factor but because of the Congress candidate resorting to some tricks," he said about TPCC president Uttam Kumar Reddy.
"What, however, is clear is that people have chosen the TRS, not believing the Congress and other parties despite the big promises they made. We expect people to show the same trust in the TRS in the forthcoming gram panchayat elections, lok sabha elections, elections to various societies and municipalities," he said.
For fluorosis-hit Nalgonda district, KTR said the Mission Bhageeratha water that would reach all places in a few months will solve the problem. "Nalgonda was neglected during the Congress regime. When Kiran Kumar Reddy was the chief minister, he got Rs 9,000 cr sanctioned for his district Chittoor. The ministers in his cabinet then K Jana Reddy and Uttam Kumar Reddy could get nothing done to solve the fluorosis problem in Nalgonda," he said.
The TRS working president said he would impress upon the state government to sanction funds for the Halia and Nandikonta municipalities. He also promised to take forward the Nallikal lift irrigation scheme.